AAYU Lite 1.0 – USB 5V to 12V Power Converter Cable (Max 2A) for 12V 4G/Fiber WiFi Internet Routers
Roll over image to zoom in
Click to open expanded view
LKR1,250.00
AAYU Lite 1.0 – USB to DC 12v 5V Adapter, 5v to 12v Step Up 2A, Power Cable DC Boost Voltage Converter Volt Transformer Power Regulator Cable for 4G Fiber Internet Routers
Compare
Do continuous power outages affect your online work?
Are you a traveler who would love to have the bandwidth and data speed of your 4G router along the way?
But all this time, you were wondering how you could power your 4G router from your handy power bank?
It's time to hand over the burden to a fully Sri Lankan-made solution.
AAYU Lite is the perfect solution for you to power up your 4G router. Simply connect your router to your power bank via AAYU Lite power cable and enjoy seamless connectivity anywhere, at any time.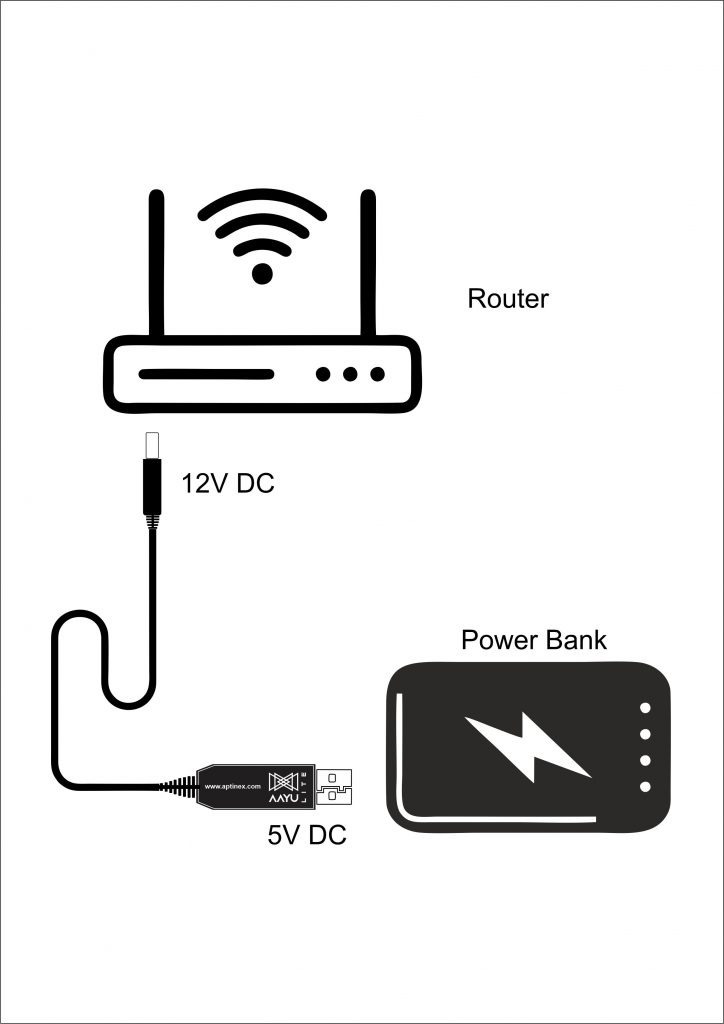 Technical Specifications
Power In: 5V
Power Out: 12V
Maximum Output Current : 2A
Cable Length: 1m
Supported Devices: Any Broadband or fiber router operating on 12V DC
Warranty: 6 months
Designed and manufactured by Aptinex (Pvt) Ltd, Sri Lanka.